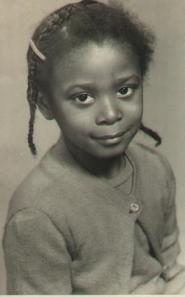 First Grade

CORA CRAWFORD



In September of 2002 God gave Cora Crawford these songs, and a prophetic message that "they will bless the people of the world".

"My mind went back to 2001, on September 11th, that day was proof that this is a mean world".

"I really believe that God knows who he can use. Where ever God Leads me, I will follow."

Cora's favorite scripture is Psalms 23, "For the Lord is my Shepherd, I shall not want."

"I love the Lord, he is my joy and the strength of my life. This is a mean world, and very soon a change will come.

We are truly living in the last days."

Cora lives with her husband James, son Lamar, and daughters, Teresa, Balinda, and Miranda.

Rev. Cora Crawford is an ordained minister with a bachelor's degree in Theology and Biblical studies and a certificate in Early Childhood Developement. She is active in her church and loves spending time with her family.
SONJA CURRENCE



My name is Sonja, but most people call me Sandi.

I am married to Darrell Currence, Sr. and we have two children, Quaya and Darrell Jr.

We are a family who loves serving the Lord. We feel that we are truly blessed by God.

I thank Minister Cora Crawford from the bottom of my heart for allowing me to be a part of her release of these God given songs.

I am thankful that she was an obedient vessel when God chose her to write and produce these songs.

I pray that she will be abundantly blessed for her obedience.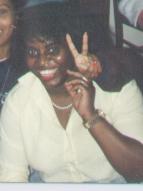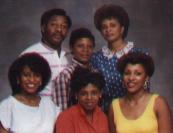 Rear, left to right
James, Lamar, Cora

Front, left to right
Teresa, Balinda, Miranda


A link to a sample of each song (music, WAV format) is below.

if you like the samples, a full version of BOTH songs is available on audio tape or CD. Audio Tapes $5.00 each. CD's are $7.00 each.

You can order copies by e-mailing: Sandi Currence.

This is a mean world (song), A change is about to come (song) and the materials on this web site that relate to Cora Crawford are (C)opyrighted by Cora Crawford.

The materials on this site that relate to Sonja Currence are (C)opyrighted by Sonja Currence.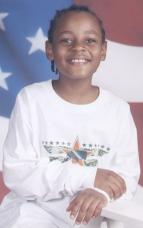 Darrell Jr.